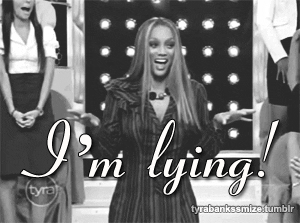 Look. I'm only one person and as one person I rely on the IBBB readers to be my useless eyes and ears. Well, one IBBB reader came through for me, big time. IBBB reader, Lindsay (from somewhere) emailed me to alert me of, not only, a picture of Tyra and some cameltoe, but also that fact that it was ghost cameltoe (something that stemmed from ghost boobs). Brilliant, Lindsay, brilliant.

Now this is the first time we've ever got to combine two IBBB games: Whose Ghost Boooooobs? And "The IBBB Cameltoe Rating System….to the Stars!" Therefore, IBBB awards Tyra Banks 3 out of 5 camels and 2 out of 5 ghosts. If my math serves me right, that would be 5 Ghostly Camels! Congratulations Tyra. This must be quite the honor for you.

Now a lot of you will say "That's not a real cameltoe" but I disagree.  You don't need to fully see Santa Claus to know he's real. Duh!